Message from Dr. Joe: Celebrating President's Day
On Christmas Day, 1776, General Washington took a huge risk.  He crossed the nearly frozen Delaware river with his ragtag army and won a surprise battle at Trenton, NJ.  Five years later, Washington accepted Cornwallis' surrender at Yorktown, VA.  America was born.
Celebrate Presidents' Day sharing one of George Washington's favorite meals: Roast Duck with Onion sauce.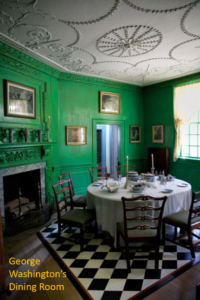 Related Articles