Pennsylvania Dutch country is home to many of America's most productive farms. We are proud to partner here with more than two dozen of these farm families in raising our ducks. These families share our values for animal welfare and respect for the land.



The Akers




The Akers




The Beckers




The Byers




The Daniels




The Eberlys




The Kings




The Martins




The Martins




The Martins




The Martins




The Schracks




The Smokers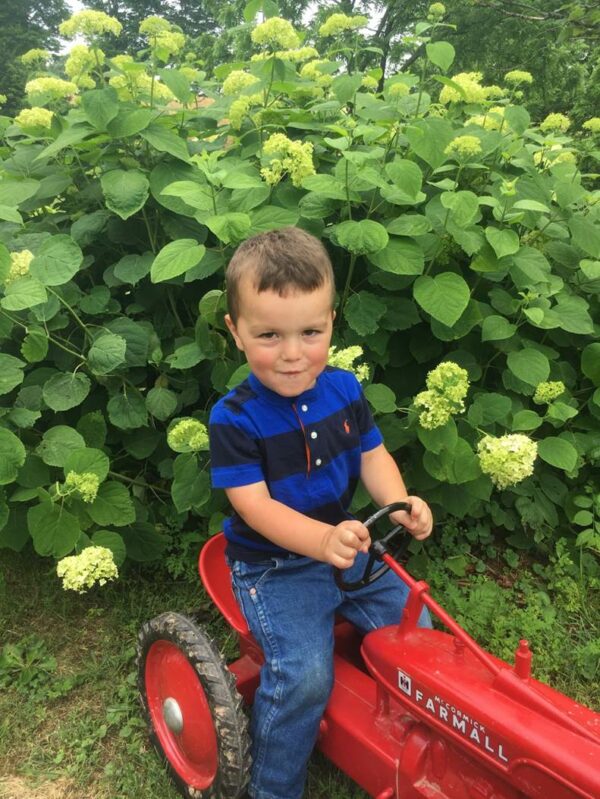 The Akers
Zack Akers' ancestors originally settled in the Shenandoah Valley of Virginia. During the Oklahoma Land Rush of 1889, Zack's great-great grandfather joined his five brothers and migrated west to stake his claim. All of the brothers remained in states out west, but Zack's grandpa returned to his Eastern roots. He purchased the current Pennsylvania farm property, raising sheep, hogs and cows to sustain his growing family.
Over five generations, the farm has now been passed down to Zack and his wife, Jess. The couple has been raising Jurgielewicz ducks for nearly two years . In addition to the ducks, they grow small square bales of hay which are sold to horse farms from Philadelphia all the way south to Florida. They also raise beef cattle and grow corn, soybeans and wheat.
Besides farming, Jess works from home for a national computer software company, while raising their son, Landon, now 2 1/2 years old. Jess is expecting again in September. During his youth, Zack was involved in 4-H and both were active in FFA.  For fun, Jess likes to garden and ride horses and, during hunting season, joins Zack in deer hunting in the local woods. Jess and Landon also join her extended family on beach vacations at Virginia beach.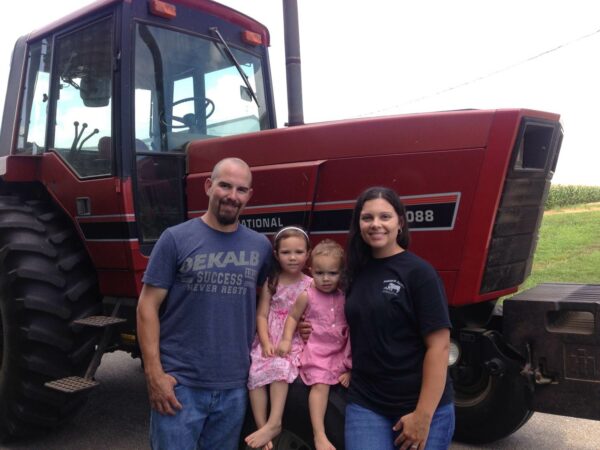 The Akers
Josh and his wife, Britni, live on a 3rd generation farm.  The Akers have been farming for the past six years and have raised Jurgielewicz ducks for three of those years.  Josh believes that raising ducks provides simple, consistent work and can involve the entire family. Josh also raises cattle and grows corn,  soybeans, wheat and hay.
The Akers have been blessed with two little girls, Averie (4) and Brielle (2).  Averie is already involved with farm chores, helping move the ducks from the baby room to the finisher room, and both girls enjoy playing with their two goats.
Josh grew up with experience in 4-H showing dairy cattle. He now serves on the Board of Directors for the Solanco Fair. Britni also had an agricultural background, serving as an officer in FFA, judging dairy foods and horses. For family vacations, they enjoy both the mountains of Bedford County, PA and the beaches of Ocean City, MD.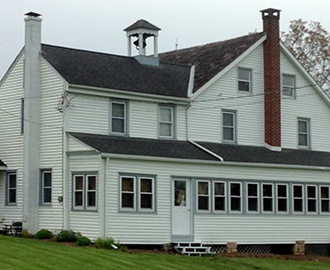 The Beckers
A 4th generation farm family, Simon and Lucinda Becker have been farming for 21 years, raising Jurgielewicz ducks for 16 of those years. The couple is the proud parents of three boys: Kyle, 15, Ryan, 12 and little brother Troy, 2. The older boys help with all farm chores, including raising the "kid-friendly" ducks. When not doing chores, the family enjoys cheering on the Pittsburgh Steelers. Crops currently grown on the farm include barley and a well-kept rhubarb garden. During the summer, the family grows corn and soybeans for market. The Becker farm is dominated by the family's large white house with a farm bell on the roof, to call family for dinner. Today, the only dinner bell heard is the ringtone on the boy's cell phones.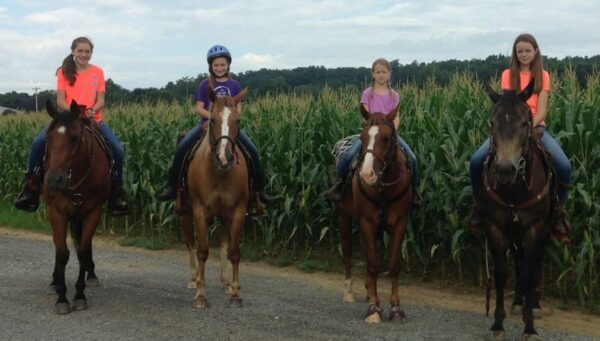 The Byers
Bryan Byers is a fourth-generation farmer whose historic stone home was formerly an 18th century hotel and tavern. Rumor has it that Lafayette slept in the hotel in 1781 on his way to join Washington at Yorktown. Bryan and his wife Monica, have been raising Jurgielewicz ducks for 10 years, along with beef cattle for personal consumption, and grow corn, soybeans, wheat and hay for market.
The family has four daughters, Larissa (13), Haylee (12), Kyrsten (10) and Mariah (8). The girls all love and care for their horses, feeding and grooming them and keeping the stable clean. Two daughters compete in Youth Rodeo and 4-H Rough Riders in challenging events like barrel racing, pole bending and breakaway roping. The other two girls are very active in cheerleading and tumbling. The girls also help with farm chores including lawn mowing and bringing the baby ducks into the duck house upon arrival at the farm.
While the entire family enjoys trail riding, typical summers are spent vacationing in Ocean City, MD. In winter, Monica and the girls enjoy sledding while Bryan heads out to the woods to hunt deer and turkey.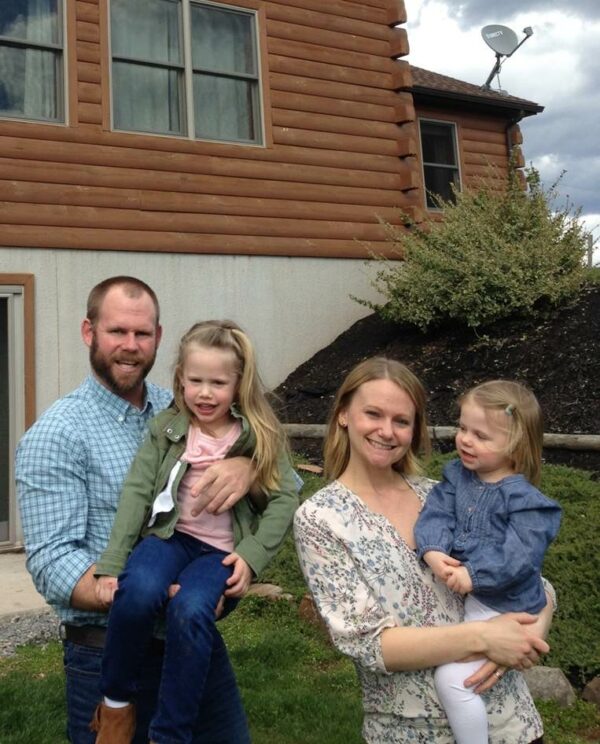 The Daniels
As you approach Josh and Meghan Daniel's duck farm, you immediately notice their large log cabin home atop the hill overlooking their property. Josh's farm is adjacent to his Dad's farm and Josh followed closely in his footsteps. His Dad, Richard, is a Vietnam veteran and Josh served in the army in Iraq and Bosnia from 2000-2004. Upon leaving the service, Josh re-joined his Dad raising Jurgielewicz ducks, which his Dad has raised since 1997.
Josh enjoys the benefits of raising ducks, allowing him to "be his own boss and face new challenges every day". He states confidently that "with ducks, what you put in is what you get out".  Besides ducks, the family also raises a small herd of Black Angus cattle along with corn, soybeans and hay.
Josh and his wife, Meghan, have something besides ducks in common: coaching. Josh was formerly a high school football coach for 10 years and Meghan coached girl's field hockey. Meghan currently teaches kindergarten at a local school.
Josh and Meghan have two adorable young daughters, Quinn  (4) and Everly (2) who love their cat, Jelly Bean and their dog, Drake. On occasion, the girls help Dad by accompanying him to check on the baby ducks and put out their feed.
For recreation, Josh enjoys trout fishing in the Mahantongo Creek that crosses his property, and deer hunting in season. Family vacations include short camping trips in their pop-up tent in Pennsylvania State Parks and Ocean trips to Rehoboth and Dewey beaches over in Delaware.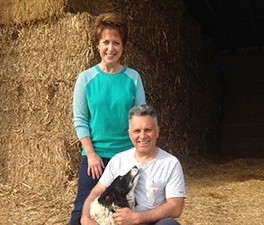 The Eberlys
Lynn and Sue Eberly began raising Jurgielewicz ducks, along with their dairy cows, in 2006, receiving their first baby ducklings on their 25th Wedding Anniversary. A family farm since 1963, Lynn transitioned away from dairy farming with its strict time demands, and now concentrates on growing ducks, replacement heifers and crops. Lynn and Sue can frequently be seen riding their motorcycle together on local country roads. Lynn loves woodworking, using wood from their old barn to create farmhouse tables, beds, chairs and other furniture. Sue still plays piano and fills her scrapbooks, but she mostly enjoys her 3 daughters and their 8 beautiful grandchildren who live nearby. The grandkids love seeing the baby ducklings when they visit the farm.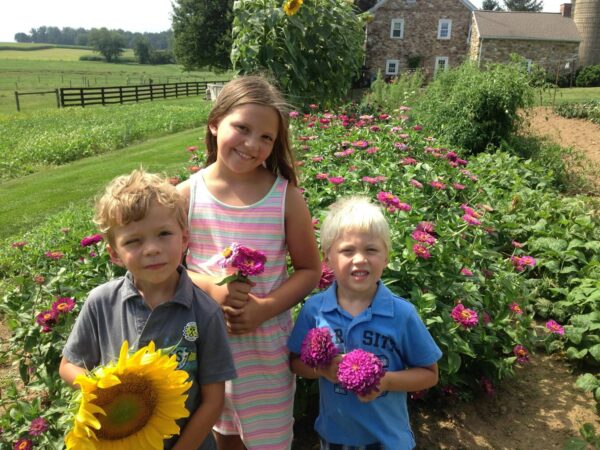 The Kings
Kerwin King's family has lived in Pennsylvania for six generations and today, live in a stone farmhouse built back in the early 1700s. These days, the Kings keep busy raising Jurgielewicz ducks (for the past three years), growing potatoes for a nearby potato chip manufacturer, and corn, wheat and soybeans to sell at market.
Kerwin and Maria have been blessed with three kids, Chloe (9), Blake (6) and Tucker (4). The entire family loves growing flowers, strawberries, raspberries and other fruits and vegetables in their large, gorgeous home garden. The kids also help with many of the duck chores, unloading babies, filling feed trays, moving ducks to the finished room and accompanying Kerwin and  Maria on daily walk-throughs. It's truly a family farm!
Kerwin and Maria have volunteered many hours at the Lighthouse Youth Center in Oxford. Kerwin also loves to barbecue, firing up his smoker for his delicious smoked duck. While Maria occasionally likes to ride her horse, Brody in the field lanes and woods nearby, the entire family likes to ride the waves at Bethany Beach, DE.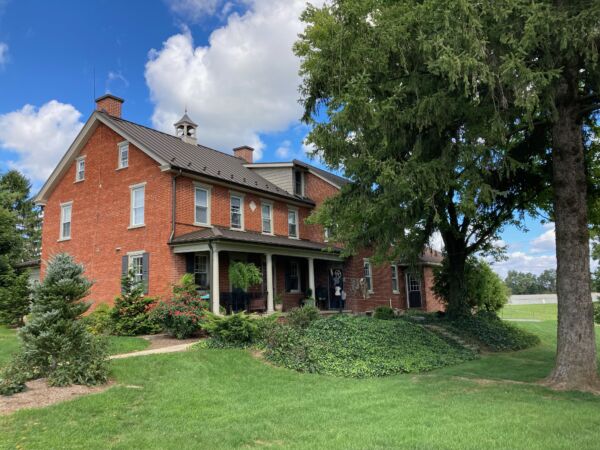 The Martins
Mike and Grace Martin live in an 1846 farm house passed down through two generations from his grandfather and father, also  farmers. Mike grew up on a dairy farm but, following a barn fire, made the switch to raising Jurgielewicz ducks one year ago. Mike also raises Black Angus cattle sold on stoneridgebeef.com and served at local restaurants. He grows corn, wheat and soybeans on the farm.
Mike and Grace have six children. The kids range in age from teenager down to baby: Christian (13), Elizabeth (11), Patrick (9), Nicholas (7), William (4) and Victoria (1). The duck farm is a whole family operation, especially for their four energetic boys. The kids help with walk-throughs, wash downs and unloading and moving the ducks. William, in particular, enjoys each new crate of baby ducklings being dumped in his lap, and laughs as the babies gently peck him while climbing all over him.
Mike also keeps busy with his side business as an electrician. For fun, Mike earned a helicopter license and hopes to get back in the sky someday. He and Christian recently invested in archery equipment, while Grace and Elizabeth enjoy entertaining, growing flowers and sewing. The entire family loves music and the kids have been involved in a children's choir. The family enjoys camping at Spruce Lake and especially value time spent with the grandparents in Siesta Key, Florida.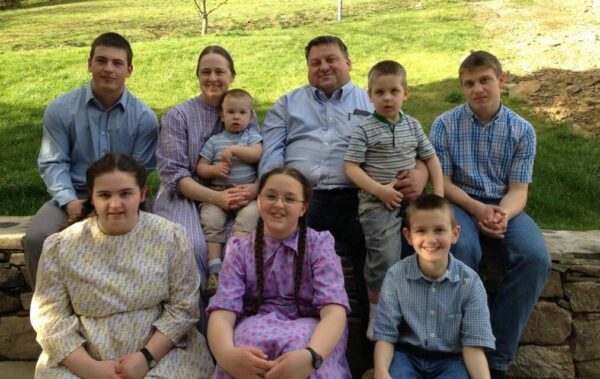 The Martins
Curvin and Lisa Martin have been raising Jurgielewicz ducks since 2005, following the loss of their chicken barn due to a fire.  Curvin appreciates the freedom that comes with raising ducks, especially on Sundays when the family is not tied down with cow milking duties or chicken egg collection.
Curvin and Lisa are the proud parents of 8 children: Juanita (22), Jeffrey (19), Jacinda (17), Darnell (14), Sharita (12), Conrad (8), Nolan (5) and Shawn (1). The kids help with the ducks by washing pans or joining dad for "walk-throughs".  The two oldest sons, Jeffrey and Darnell, also work together each Spring making Maple Syrup. During February-March, they collect 1,500 gallons of sap from the dozens of Maple trees on their farm. They then boil the sap down to about 30 gallons of Pure Maple Syrup which they sell at the Crossroads Market on Route 25 nearby.
The family enjoys their camping vacations renting a cabin and venturing out in kayaks, or visiting their oldest daughter, now living in Massachusetts.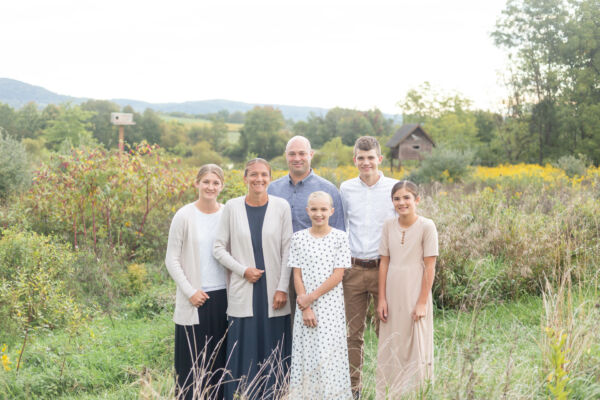 The Martins
Joel and Monica have been raising Jurgielewicz ducks on their farm since 2009, continuing a tradition from Joel's parents, Glenn and Amy, since 2001. Besides ducks, the family grows barley, corn, sweet corn, soybeans and squash. Their four children, Megan 12, Shawn 10, Kate 7 and Mandy 5, help with farm chores including water and feed for the ducks.
Joel keeps busy as school administrator of a local school where his children attend and also as director of his church's youth chorus. Joel and Shawn enjoy restoring antique John Deere tractors and classic Peterbilt trucks. Monica and the girls love hosting family and friends at their home, and everyone looks forward to family camping trips to places like Niagara Falls and Florida.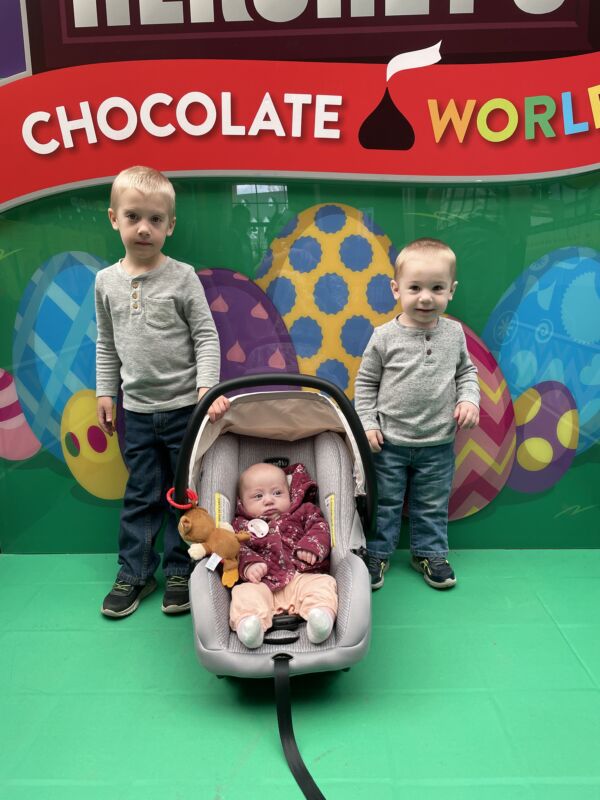 The Martins
Aaron and Janette Martin live on the very same Pennsylvania farm where Aaron was born. Aaron grew up raising chickens and dairy cows with his parents before moving out and starting a career as a mechanic when he was 18. Later, when the family farm's chicken barn was in need of renovation, Aaron and Janette saw this as a great opportunity to transition into raising Jurgielewicz ducks.
Aaron and Janette now enjoy watching the 3rd generation of Martins grow up on the farm. They are excited for their 3 children, Kyler 4, Liam 2, and Hazel 4 months, to have a similar childhood to their father. Aaron appreciates the flexibility that comes with raising Jurgielewicz ducks. He gets help from his boys who are already experts in moving flocks, so Aaron has time to tend to the corn, bean, and hay crops on the farm. In addition to the ducks and crops, the Martin family still loves being home to several dairy cows.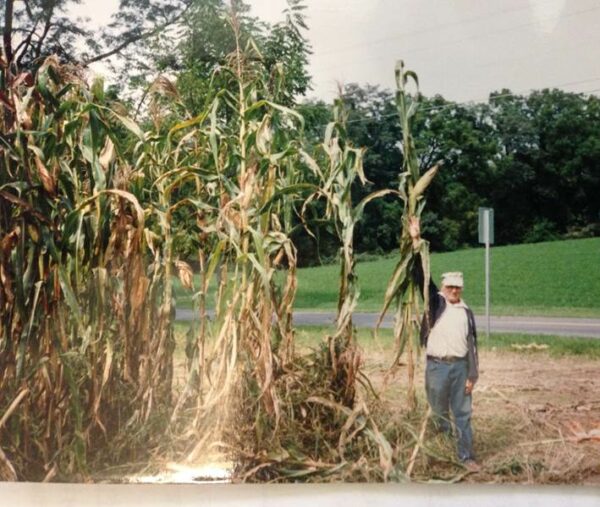 The Schracks
John and Edna are third generation farmers and were the very first contract growers for the neighboring Jurgielewicz farm. John grew up raising Muscovy ducks in Pennsylvania Dutch country and Joe Jurgielewicz Sr. persuaded him to instead grow Pekin ducks, which are much tastier.
John and Edna have 5 children, 9 grandchildren and 5 great grandchildren. His son, Kevin, still visits the farm and helps with repairs and electrical work. At age 80, John continues raising ducks to this day. John attributes his longevity to Edna's cooking. He boasts that Edna has cooked his sliced potatoes with lard in her cast iron pan every day for the past 60 years.
Besides ducks, John has, in the past, raised dairy cows, goats and pigs and has grown corn, wheat, oats and rye. John's farm is currently Certified Organic, using duck and cow manure rather than commercial fertilizers. John is currently growing organic potatoes and his organically-grown corn grows to enormous heights over 10 feet high!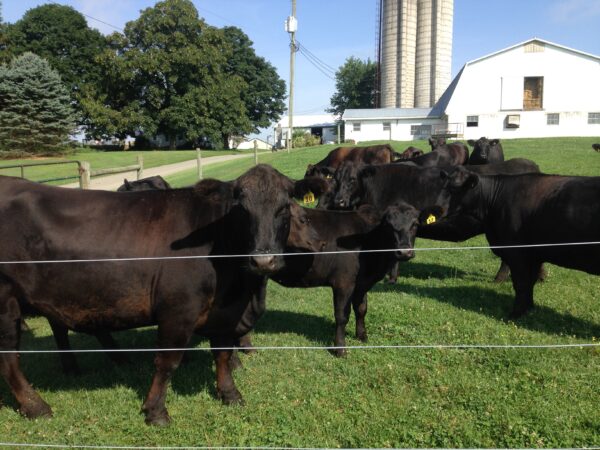 The Smokers
David and Kendra Smoker are a 3rd generation farm family. David partnered with his parents, Paul and Doris in 2004, when the family transitioned from dairy farming to growing Jurgielewicz ducks. The family also grows corn, barely, hay and soy beans and raises a small herd of Angus beef cattle, a horse, Sapphire and a Rottweiler, Indy. Their five children, Allison 16, twins Christopher and Elizabeth 13, and twins Johnny and Megan 9, help with the duck chores including washing the duck houses and unloading the ducklings as they arrive at the farm.
The family enjoys vacations at both the mountains and the beach with their extended families. They appreciate their rustic cabin in Potter County, PA, famous for star-gazing at the 10,000 stars under pitch black skies. They also enjoy the boardwalk, sun, sand and waves at Bethany Beach in nearby Delaware.