How to prepare and cook duck on Sunrise Chef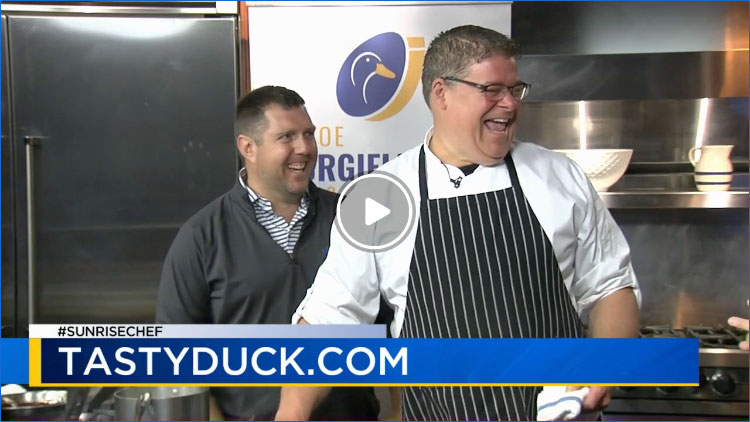 Duck was on the menu in the Sunrise Kitchen.
Chef Shawn Doyle from Savory Grille in Berks County and Joey Jurgielewicz, who co-runs Joe Jurgielewicz & Son farm visited the studio to talk about how to prepare and cook duck.
The Jurgielewicz family owns the website Tasty Duck where you can order fresh duck and find recipes for roasting duck.
Joe Jurgielewicz & Son, Ltd. (JJS) is a 90-year-old family farm in Shartlesville, Pennsylvania. It is one of the leading Pekin duck suppliers in North America.
The family business provides its Pekin duck to restaurants across the nation and also offers Pekin duck, duck cuts, and other duck products directly from farm-to-consumer on its website.
The business employs over 200 Pennsylvanians and partners with 27 local farm families throughout Pennsylvania.
The JJS breed is favored by leading chefs for its perfectly balanced meat-to-fat ratio that creates the famous succulent flavor of JJS Tasty Duck.
Related Articles