Marc Forgione: Marc Forgione & Peasant Restaurant
Featured Chef: Marc Forgione of Marc Forgione Restaurant
"In his eponymous restaurant, Chef Marc Forgione showcases his innovative yet approachable New American cuisine using the best seasonal and local ingredients. Opened in 2008 in TriBeCa with partner Chris Blumlo, Restaurant Marc Forgione attracts an eclectic mix of locals and visitors who come for the contemporary food and drink with friendly service in a comfortable setting.
As the son of renowned chef Larry Forgione, Chef Marc Forgione has been developing his skills in the kitchen since he was 16 years old, first at his father's restaurant An American Place and then with notable chefs Kazuto Matsusaka, Patricia Yeo, Michel Guerard and Laurent Tourondel.
From these varied experiences, Forgione has created a straightforward American style with bold flavors and playful touches. Menus change frequently to showcase fresh ingredients, local farmers and purveyors, and new twists on seasonal American favorites."
(1) Where were you born /raised?
New York and Floral Park, Long Island.
(2) How long have you been a chef?
13 years, cooking for 22 years.
(3) How did you get into cooking?
I grew up around a stove.  My parents met at culinary school.  We all spent more time in the kitchen than in the TV room.
(4) Who most influenced you?
I took something great from all my chefs: Larry Forgione, Richard D'Orazzi, Pino Maffeo, Laurent Tourondel, Michel Guerard.
(5) Describe your career path, including education:
I went to U Mass to play lacrosse (believe it or not that didn't work out), so I started cooking for my college buddies.  I traveled Europe after school and that was when I fell in love with the art of cooking.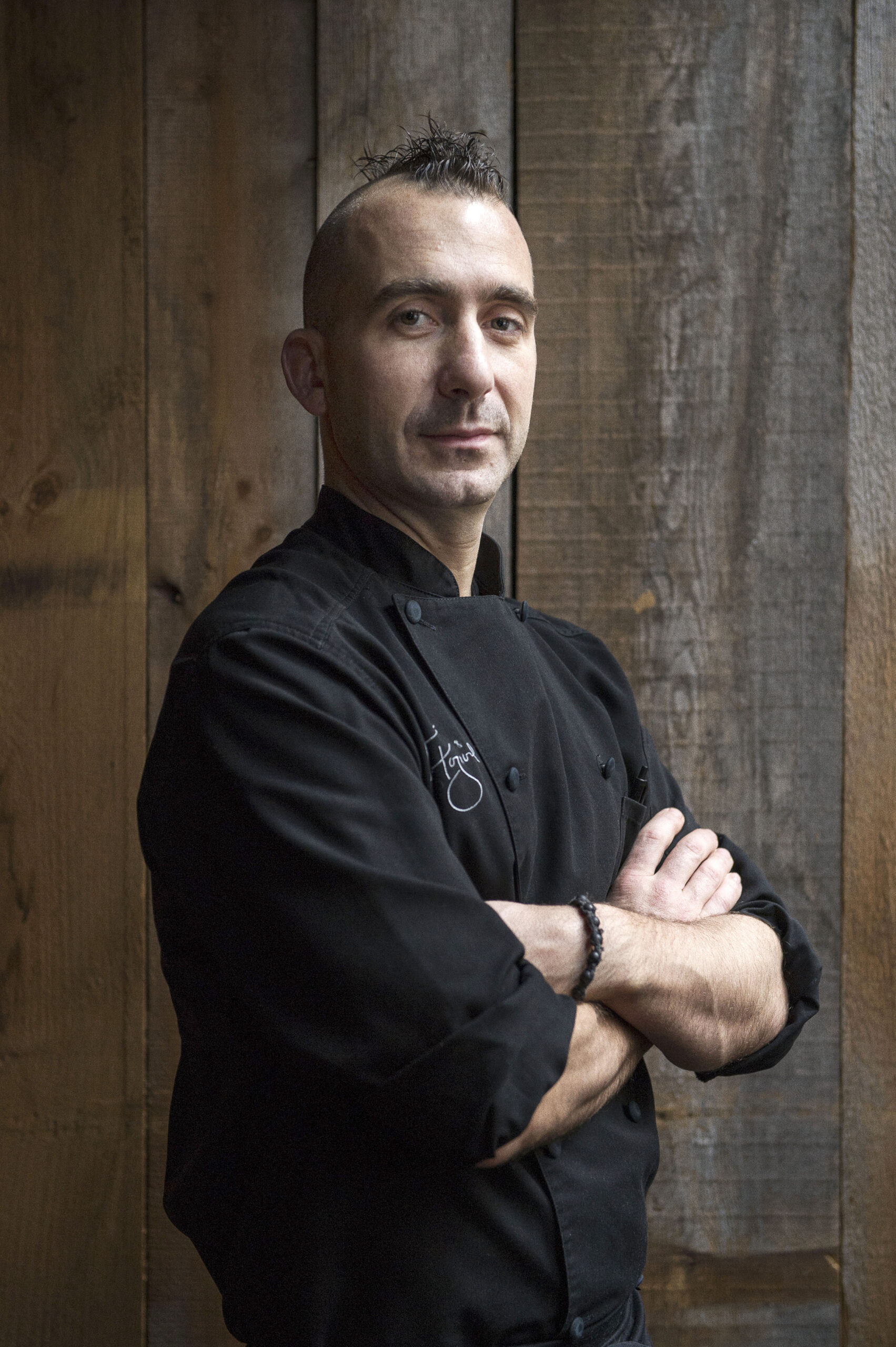 (6) Tell us about your restaurant/club:
I'm currently the chef/owner of restaurant Marc Forgione and just recently took over Peasant.  Both are small rustic restaurants serving the type of food I like to eat when I go out.  Marc Forgione is American with a creative twist on dishes you may be familiar with, and Peasant is wood fired Italian cuisine.
(7) What do you like most about your job?
I get to do what I love and get paid for it.  It's a tough business but it's a business that is passion driven which makes it easier to get out of bed every morning.  Our job is to make people happy.  What's better than that?
(8) What is the most challenging part of your job?
Bills (lol)
(9) What does it take to become a great chef?
Patience, curiosity, passion, talent, stamina.
(10) What is your favorite meal?
Duck leg roulade.
(11) What do you do in your free time?
Hangin' with my wife and son (usually in the kitchen).
(12) Please describe your experience with Jurgielewicz Duck:
The first time I tasted Jurgielewicz duck I got mad that I wasn't serving it the whole time.  I won't serve duck unless it's from them.
Thank you for taking the time to tell us a little bit more about you, Chef Marc!
Check out his featured tasty duck recipe here:
Related Articles