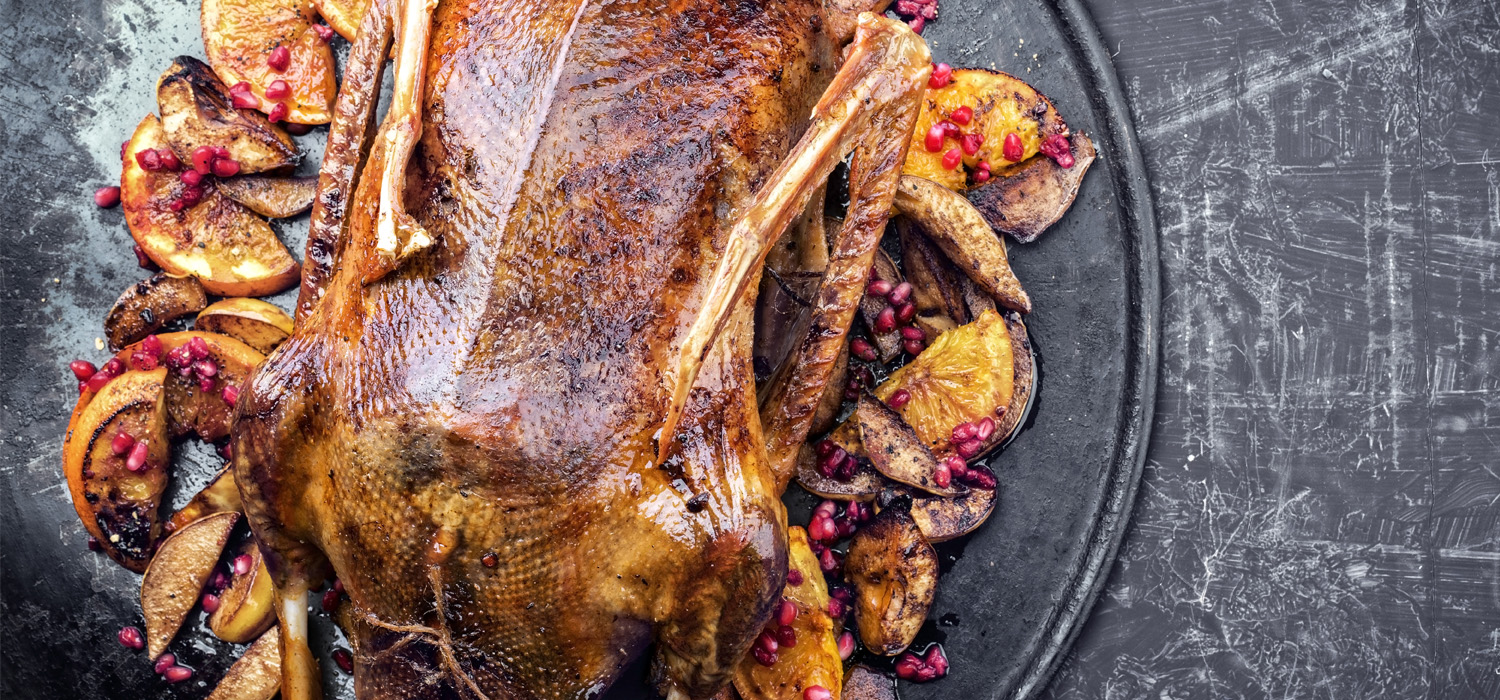 Roasted Duck with Orange and Pomegranate Sauce
Ingredients
1 tsp salt, pepper to taste
1 white onion diced
1 cup pomegranate jelly
1 Tbsp orange juice
1 Tbsp orange zest
Directions
Preheat oven to 425°F.
Salt & pepper duck inside & out. Place onion inside duck.
Place duck breast side up on rack in roasting pan, center oven.
Cook for 15 mins until lightly browned.
Lower temperature to 350°F for 1.5 hours, let rest 10 mins.
Combine pomegranate jelly, orange juice and zest. Bring to boil, strain and serve.