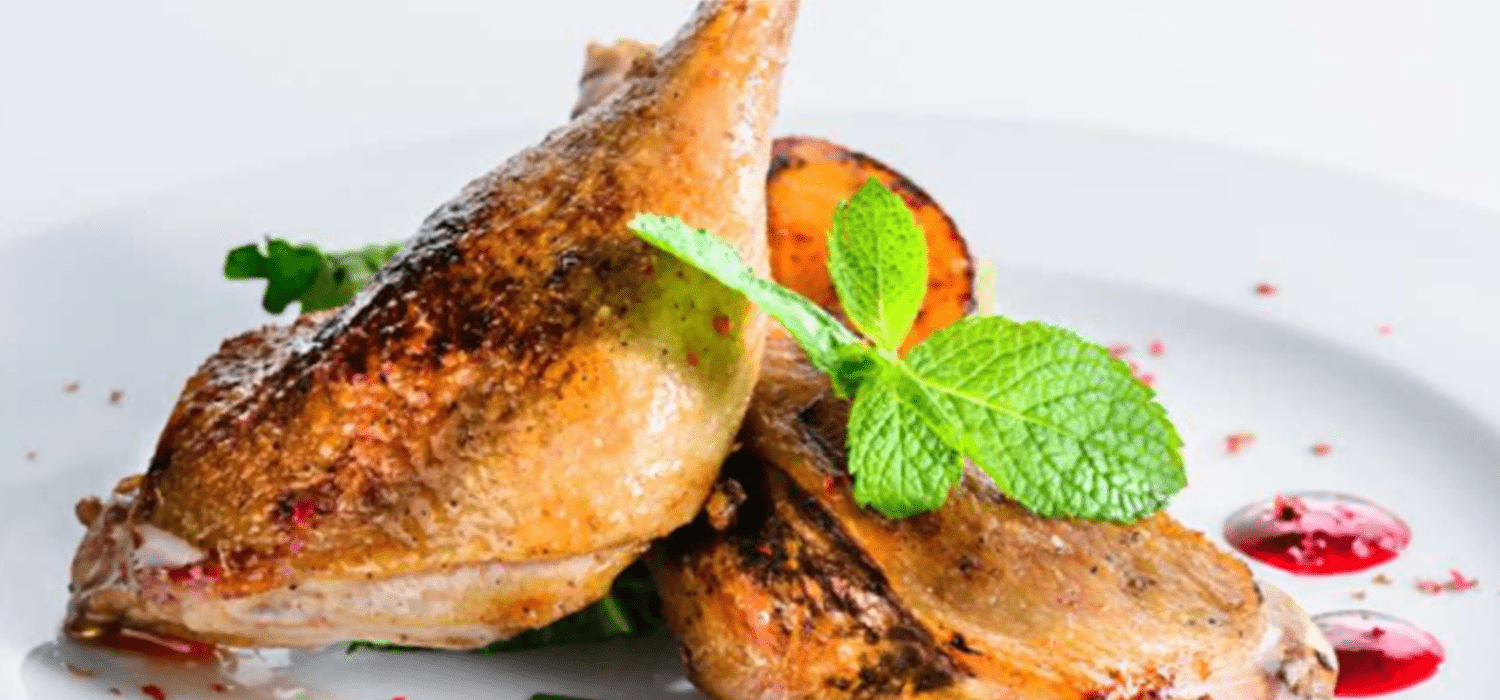 Roast Duck Leg with Arugula Salad & Plum Vinaigrette
Ingredients
Duck
3 Sprigs Thyme
4 Cloves Garlic Crushed
1 Apple Granny Smith Cored and Wedged into Eight
Kosher Salt & Pepper
Plum Vinaigrette
⅔ Cup Vegetable Oil
⅓ Cup Rice Vinegar
2 Tbsp Plum Sauce
1 Tbsp Honey
2 Scallions Minced
1 tsp Ginger Minced
1 tsp Kosher Salt
¼ tsp Chinese Five Spice Powder
Garnish
½ Cup Goat Cheese Crumbles
4 Bias Cut French Bread Toasted
½ Cup Walnuts Chopped
Directions
Combine vinaigrette ingredients in bowl and whisk to incorporate, refrigerate.
Preheat oven to 375°F. Salt and pepper duck legs and place in dark baking pan in oven.
Add thyme and garlic. Cook for 45 mins, drain excess fat, add apples and cook for an additional 15 mins.
Remove and cover, let rest for 10 mins
Assemble by tossing arugula with a Tbsp of vinaigrette, salt & pepper French breads, top with goat cheese.
Place leg over salad, top with apple wedges and walnuts, drizzle with Plum vinaigrette.