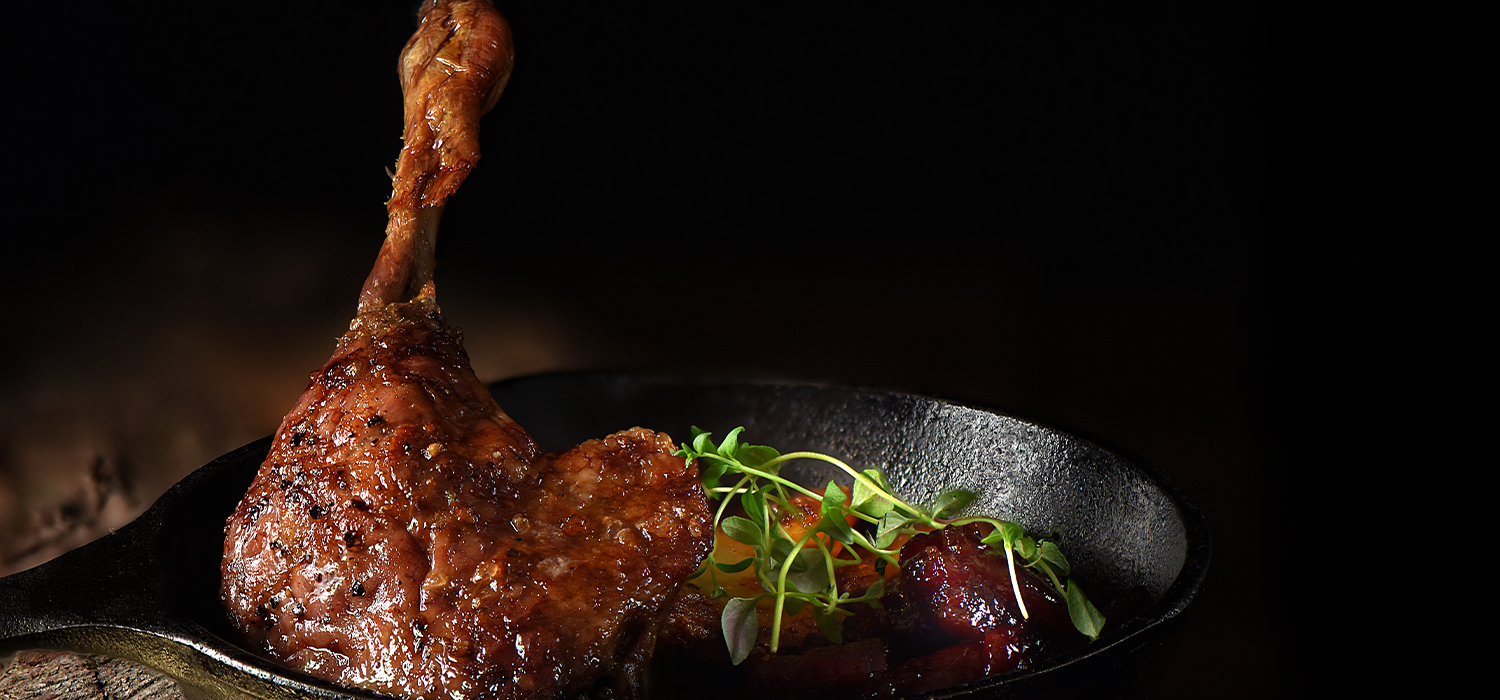 Oven Roasted Duck Leg
Directions
Thaw in refrigerator and than pat dry the duck legs.
Season the ducks legs with salt and pepper.
Place the duck legs in a casserole dish (do not overlap) and add a small amount of rendered duck fat or cooking oil to the dish.
Turn oven on to 300° F and place the casserole dish with duck legs into the oven. (Pro-tip: no need to preheat, let the duck legs warm with the oven.)
Cook at 300° F for 90-120 minutes, then increase temperature to 400° F for another 10-15 minutes or until legs are a golden brown.
For crispier duck legs, remove from casserole dish and place on a baking pan and broil until crispy and golden brown. Remove from oven, strain fat, and let legs sit for 10-15 minutes.