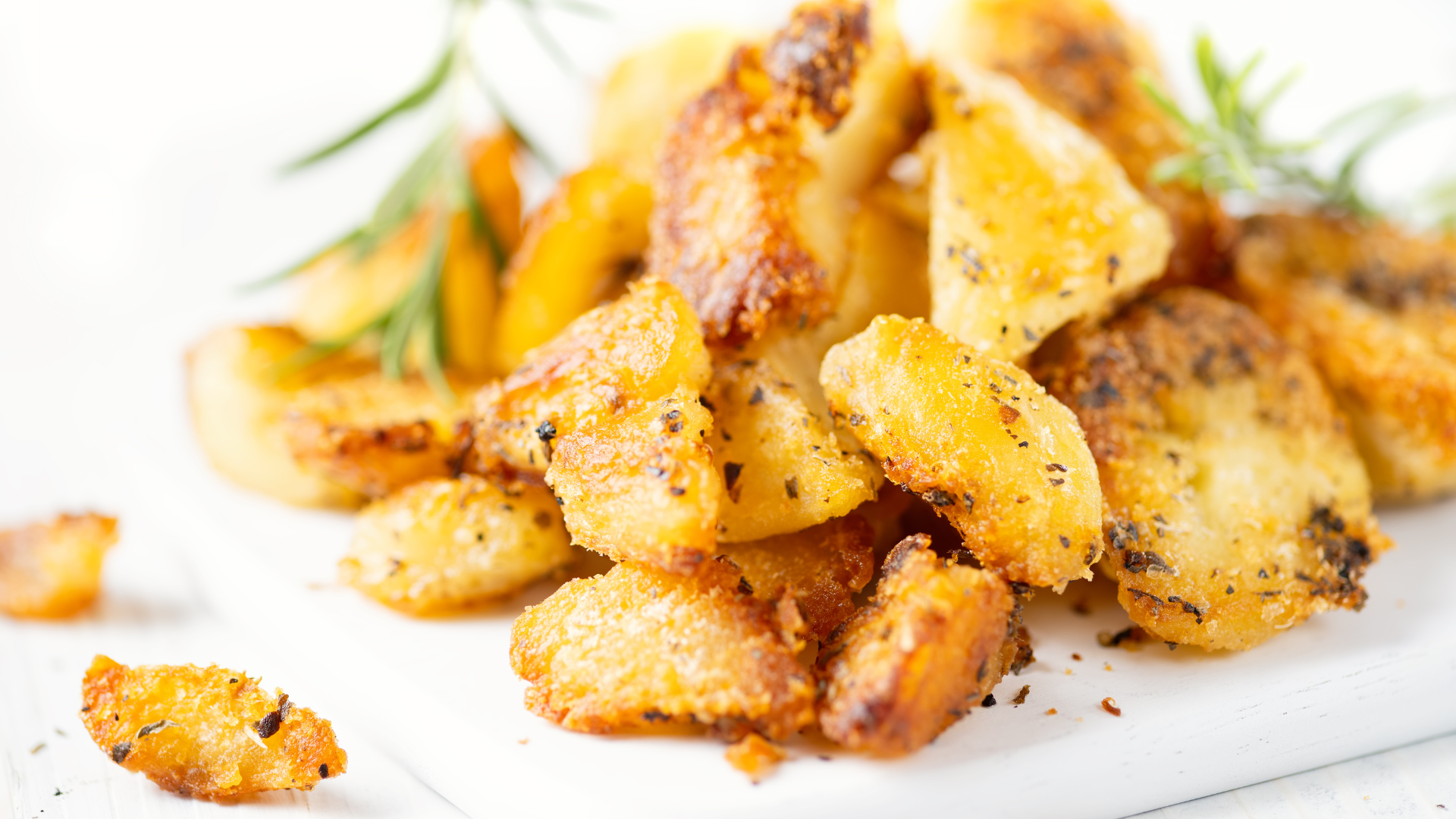 Duck Fat Breakfast Potatoes with Herbs
Ingredients
4 cups diced Yukon gold or red potatoes
1 small onion, finely chopped
2 cloves garlic, minced
1 teaspoon chopped fresh thyme
1 teaspoon chopped fresh rosemary
Salt and pepper to taste
Optional: chopped fresh parsley for garnish
Directions
Serve these Duck Fat Breakfast Potatoes with Herbs alongside your favorite breakfast dishes. They are incredibly flavorful and offer a delightful savory twist to your morning meal. Enjoy these crispy and herb-infused potatoes with eggs, bacon, or any other breakfast favorites for a delicious and satisfying start to your day!
Precook the Potatoes:

To speed up the cooking process, you can partially cook the diced potatoes before finishing them in the duck fat. To do this, place the diced potatoes in a microwave-safe bowl and microwave them for about 4-5 minutes until they are just starting to become tender. This step is optional but can reduce the cooking time in the duck fat.

Sauté the Onions and Garlic:

In a large skillet or frying pan, heat the duck fat over medium heat.

Add the finely chopped onion and sauté until it becomes translucent and slightly caramelized.

Add the minced garlic and continue sautéing for another 1-2 minutes until the garlic becomes fragrant.

Add the Potatoes and Herbs:

If you pre-cooked the potatoes in the microwave, add them to the skillet with the onions and garlic. If not, you can add the raw diced potatoes directly to the skillet.

Stir the potatoes to coat them with the duck fat and distribute the onions and garlic evenly.

Sprinkle the chopped fresh thyme and rosemary over the potatoes.

Season with salt and pepper to taste.

Cook the Breakfast Potatoes:

Increase the heat to medium-high and cook the potatoes, stirring occasionally, until they become crispy and golden brown on the outside. This will take about 10-15 minutes.

Adjust the heat as needed to prevent burning, and make sure the potatoes cook evenly on all sides.

Garnish and Serve:

Once the breakfast potatoes are nicely browned and crispy, remove the skillet from the heat.

Optionally, garnish the potatoes with chopped fresh parsley for an extra burst of freshness.