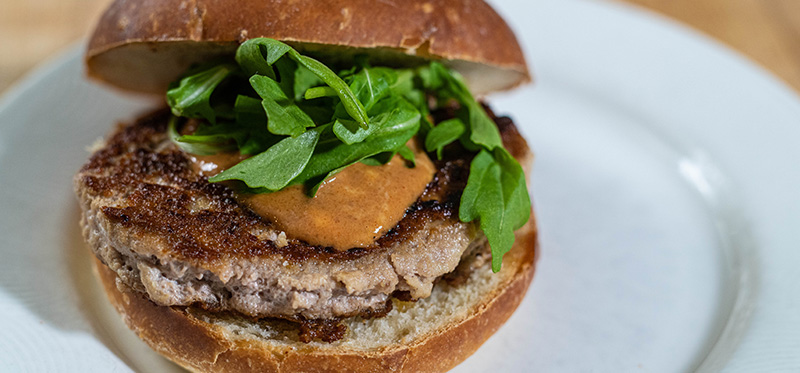 Duck Burger
Ingredients
1 potato bun/roll
1 slice red onion
1 – 2 pieces of Romaine or Bibb lettuce
2 sprigs of cilantro
1 slice of Munster cheese
sweet Asian/Hawaiian sauce
Directions
1. Preheat skillet until hot on your stove.
2. Place frozen TastyDuck burger patty on hot skillet.
3. Cook for 3 minutes.
4. Flip TastyDuck burger.
5. Cook for 3 minutes.
6. Flip, add Munster cheese.
7. Once cheese is melted, place onto toasted potato roll.
8. Add Sweet Asian/Hawaiian sauce (to your liking).
9. Stack slice of tomato, red onion, lettuce, and cilantro on top.