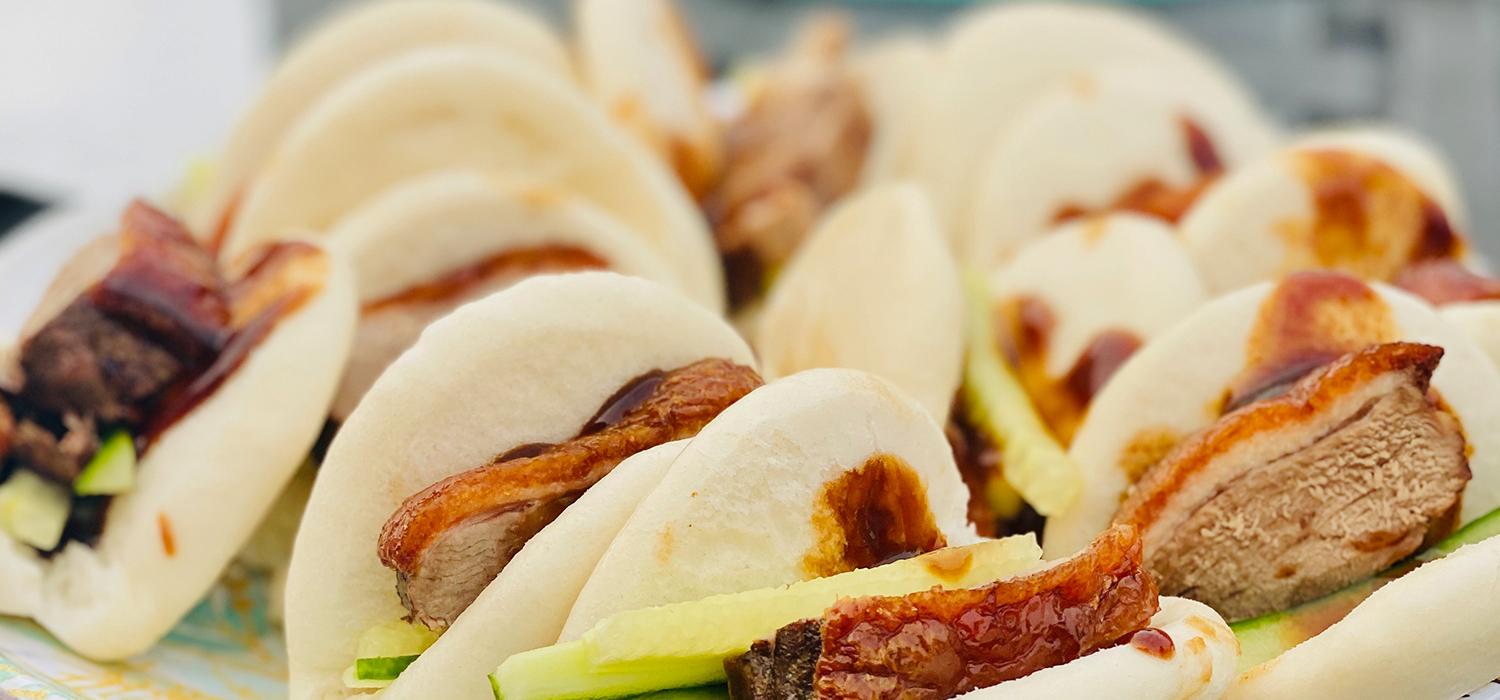 D.I.Y. Peking Duck Meal Kit (whole)
Directions
Remove Peking duck from packaging and defrost uncovered (breast side up ) in a refrigerator for up to 24 hours until skin is dry.​
Preheat oven to 425°F.​
Lightly season the Peking duck skin with salt, place on cooking rack in a roasting pan, and loosely tent duck with foil.​
Roast the Peking duck for 30 minutes then lower oven temperature to 350 and roast for 1.5 to 2 hours (still tented with foil) until the internal temperature reaches 200-205°F.  ​
Pro tip – remove foil and broil duck on high for 2-3 minutes to make skin extra crispy.​
Remove Peking duck from oven and let rest for 10 to 15 minutes before carving.​
Simultaneously, remove  frozen bao buns from packaging and steam for 15 minutes.
Carve the Peking duck.​
Remove/carve the crispy skin from the back and legs of the duck and slice into strips​
Remove the legs, wings, and breast.​
Carve the duck breast into thin slices leaving skin attached.​
Pull/shred the meat from legs and wings.​
Assemble all meat and skin on platter.​
To serve:​
Spread hoisin sauce on steamed bao bun.​
Add slices of cucumber and/or scallions to bao bun.​
Add some crispy skin and duck meat.