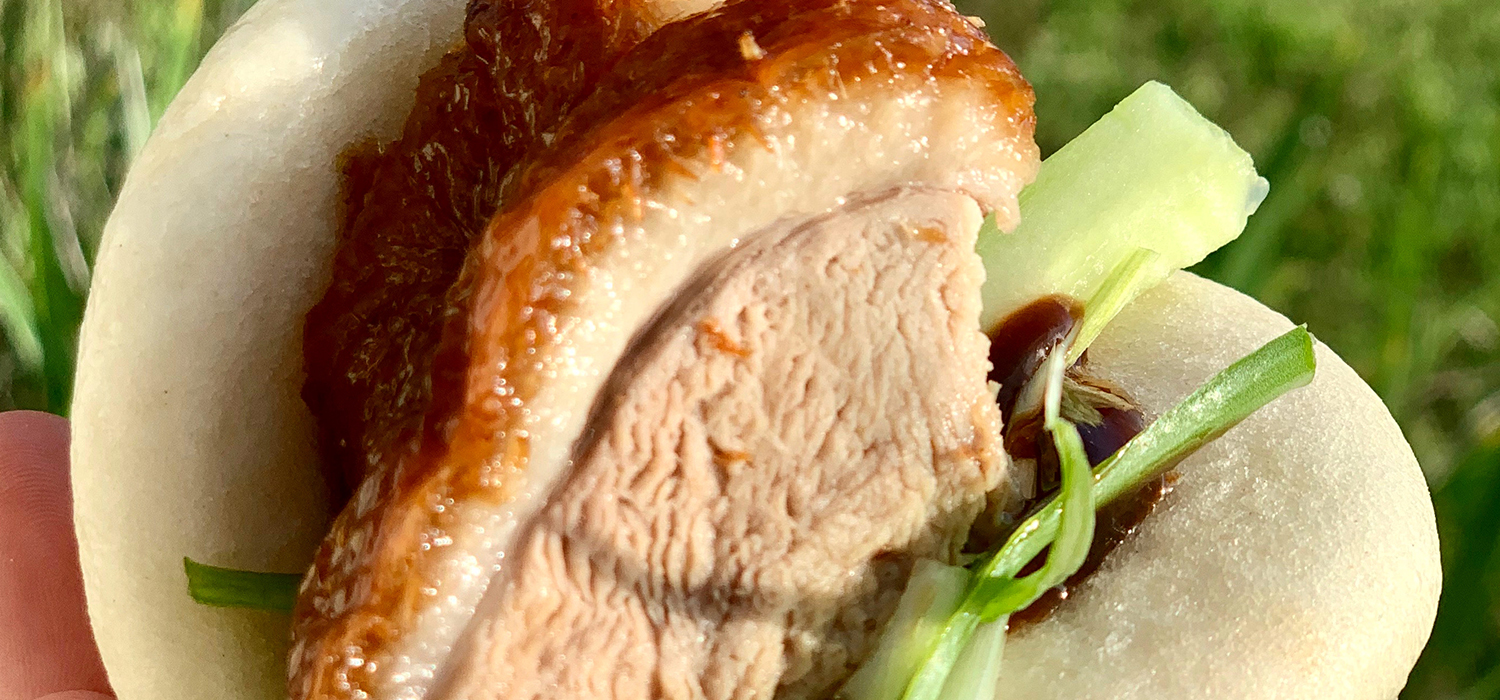 D.I.Y. Peking Duck (half)
Directions
Remove Peking duck half from packaging and defrost uncovered (skin side up) in a refrigerator for up to 24 hours until skin is dry.​
Preheat oven to 400°F.​
Lightly season the Peking duck skin with salt, place on baking sheet uncovered (recommended to line baking sheet with aluminum foil and it is not necessary to grease pan or aluminum foil).​
Roast the Peking duck for 35-40 minutes until skin is golden brown and the internal temperature reaches 200-205°F.  ​
Remove Peking duck from oven and let rest for 5 – 10 minutes before carving.​
Simultaneously, remove  frozen bao buns from packaging and steam for 15 minutes.
Carve the Peking duck half – note that it is semi-boneless (the only bones are the wing, leg and thigh bone).​
Remove the leg and wing. ​
Carve the duck breast into thin slices leaving skin attached.​
Pull/shred the meat from legs and wings.​
Assemble all meat and skin on platter.​
To serve:​
Spread hoisin sauce on steamed bao bun.​
Add slices of cucumber and/or scallions to bao bun.​
Add some crispy skin and duck meat.